Sometimes the journey is better then the destination and Bali Yaaah has been through a long retrieve to releasing any new sounds. So what happened? We evolved through the years, playing shows around Austin and melding our sound as we added new members to the ensemble.
Starting out, Jonas Hodges and I worked off a drum machine I had bought when I was living in Brooklyn. After moving back to Austin, I started writing songs and made some demos I shared with Jonas. We decided to get together and try them out and agreed to start a band. We added bass from Mike Zwadniak and later Alan Uribe when we recorded our first EP, Never Early, Always Fate.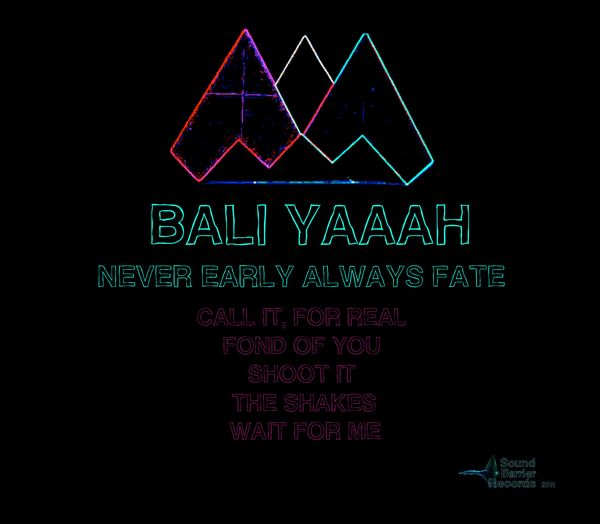 After some time spent producing a remix album Alan left the band and we decided to raise the bar and add a live drummer to the group. Jason Ferguson was the best fit from the start. We loved his style, technical expertise and groove. John Dixon joined us on bass and we set forward to try and intertwine the drones and drum machines from our first outing with the live machine in Jason. Sometimes it worked, other times it didn't. We were still ready to record, so we booked a studio and laid down an albums worth of material.  But it never came out.  I had mixed the EP and it drove me insane. I vowed to never mix a record again.
I guess we are all guys that have lives and challenges and families and what not and we never funded the mixing part of what it takes to complete a record.  After a time I decided to put on the engineering hat again and start finishing the tracks but it wasn't working so we shelved it. John ended up leaving the band and I convinced our friend Marcus Lawyer to bring up bass. With this addition we had a lot of fun, writing new songs, taking part in playing a tribute show to The Cure and recording a new song. Although we really like the song, we didn't record it right and decided to shelve it as well. Marcus moved to Seattle and we took a break for a while as we learned to record ourselves again.
I finally asked a coworker and good friend, Matt Presley if he wanted to trade his guitar for a bass and help us rebuild the band. He agreed and we spent the next 6 months recording, mixing and actually finishing the songs. Instead of the monolithic album we dreamed of, we decided to think in smaller chunks and just move things through our discovery of self production. It was working. We released our fist single at the end 2017 and with the help of Matt's skills in the studio we released another song in 2018. And now here we are, 2019 and we have a new EP ready for your ears. I guess the destination is actually better then the journey in this case.
With our new EP, Make Belief we've edged closer to the vision of what Bali Yaaah should be and we are excited to showcase the new line up and tunes!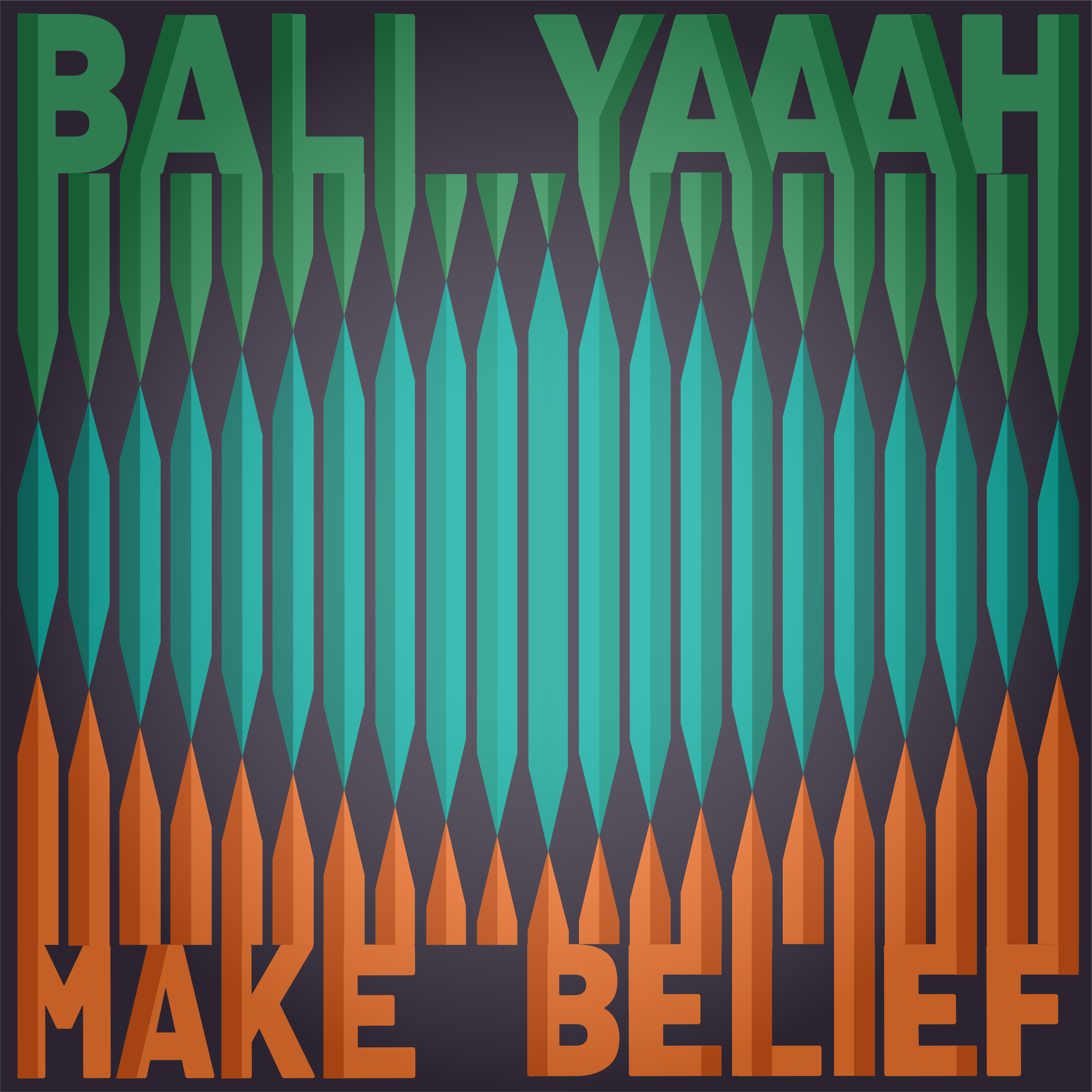 - Chris Brown